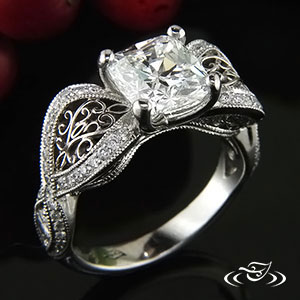 Green Lake Jewelry Works is America's leading custom jewelry store, where artists design and create hundreds of tailor made pieces every month right here in the Seattle studio. We specialize in unique engagement rings, custom wedding bands, and other one of a kind jewelry.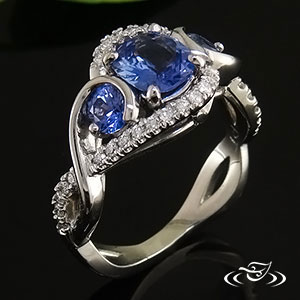 Seattle's Green Lake Jewelry Works named America's Coolest Store in 2012 at the NSTORE– the essential trade magazine to jewelry retailers across America – assembles a panel of industry experts to identify the coolest store; an organization that's providing the aesthetics, feel, products, and service better than anyone out there. This year Green Lake Jewelry Works is proud to report that a panel of industry heavies tapped this stand-alone Seattle studio as the coolest trend-setting store in America right now. It took 16 years of hard work, tenacity, and the help of 45 talented designers, jewelers, and metal smiths who've relocated from all over the country to make it happen.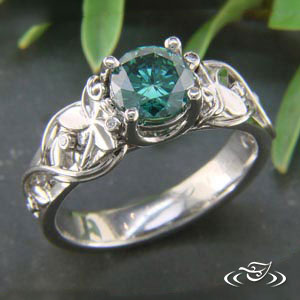 Green Lake's artists come to Seattle from across the country and around the world with formal training in gemology, jewelry making, metal sculpture, or industrial design. The opportunity to work on something new and challenging every day remains as an enormous draw for some of the most talented individuals in the industry.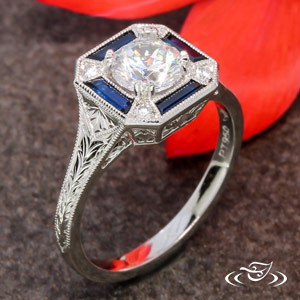 Jim Tuttle is the founder & President of Green Lake Jewelry Works. He's been a Bench Jeweler & Designer, and is an early adopter & proponent of CAD/CAM, Online Custom work & customer experienced based retailing. Jim has spoken or presented at many industry events, including The Instore show, MJSA Expo, JCK Vegas, Seattle Metals Guild & Gemvision Symposiums . He is also on the MJSA Custom Jewelry Advisory Council. Green Lake Jewelry Works is one of the largest custom shops open to the public, with almost 50 jewelry Artists on Staff.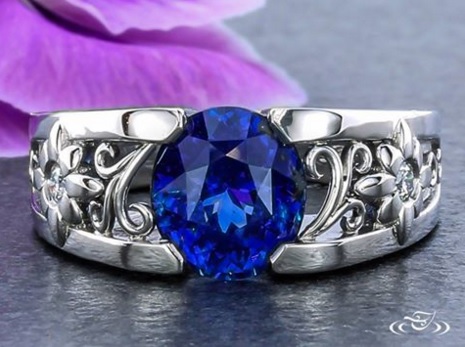 A stunning sapphire surrounded by diamond flowers and delicate filigree curls. At Green Lake Jewelry Works. This stunning sapphire ring desire is one of many that we have shared on our Facebook page Eyes Desire Gems and Jewelry. Green Lake Jewelry Works is very popular among our Facebook page viewers. Green Lake Jewelry Works has exquisite and one-of-a-kind jewelry designs.