Gorgeous 14K White Gold Ruby Ring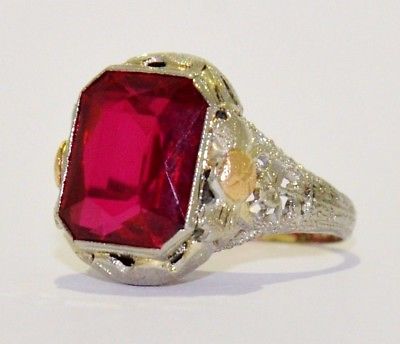 Beautiful antique ring, hallmarked 14K and WWW for White, Wile, & Warner.
This company was known for making fine jewelry around 1900-1930.
Stunningly detailed setting, very high quality, some rose and green gold leaf accents on top and sides.
4.9 grams, 16mm tall in the middle. Large bright red synthetic ruby. Amazing statement piece!!