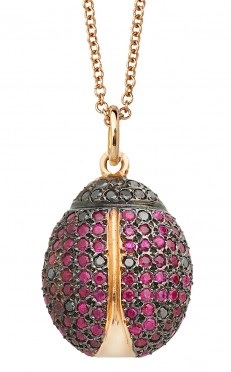 Fascinated by the beautiful iridescent beetles of native Greece Ileana embarked on a journey to discover the bugs and beetles of the world. A book by Christopher Marley, Pheromone which she discovered at Barney's in New York, blew her away with its fascinating beetle varieties in wonderful vibrant colors. Having been enchanted by the diversity of shape and the glorious color combinations I came across Ileana felt the irresistible urge to translate the world of bugs into my work.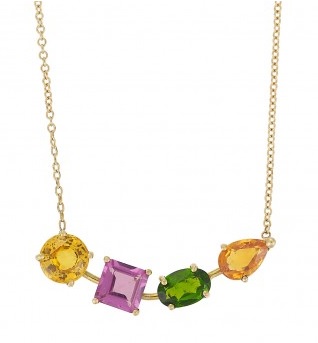 To compete with nature is an impossible goal, but Ileana tried her best using multicolored diamonds, rubies, sapphires, tsavorites and a lot of love.
The talented jewelry designer, Ileana Makri, was born in Greece and still resides there. She travels extensively for design inspiration, and shares her time between Greece, London, Paris and New York City, allowing her to embrace and celebrate different cultures and landscapes within her craft.
Originally obtaining a degree in Business Administration, Ileana then went on to follow her true passion and studied jewelry design at the G.I.A. (Gemological Institute of America in Santa Monica).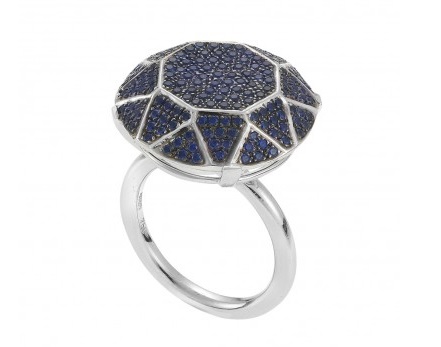 From a young age, Ileana has been fascinated by gemstones. Their geometric shapes, bright colors and overwhelming light. This lead her to design her eponymous Gem collection. In this collection she recreates gemstones with her favorite technique of pave setting in vivid vibrant colors.
In 1987, Ileana ventured into retail, opening her first store, Mageia, meaning enchantment or magic in Greek. This treasure chest in the heart of Athens still thrives with an eclectic assortment of international fashion, art, and jewelry; showcasing collections from The Row, Lucien Pellat Finet, Denis Colomb, Rick Owen, and of course Ileana Makri's signature fine jewelry collection.
In addition to her travels, Ileana continues to draw inspiration from multicultural symbols and their meaning. Her jewelry features a range of mystical and figurative symbols. "Symbols have a broad, universal appeal that crosses cultures", says the designer, who draws inspiration from various religions and other beliefs including Greek mythology. Ileana is particularly intrigued by the "evil eye", a symbol that in Mediterranean countries serves as protection from negative forces.
The collections, have an irresistible feminine appeal, stamped by Ileana's signature refined aesthetic and use of old world craftsmanship as well as the astounding attention to detail and her boundless creativity. The underlying "rock chic" approach to the design makes her jewelry uncompromisingly contemporary and simultaneously timeless. In her own words Ileana Makri creates "jewelry for no special occasion."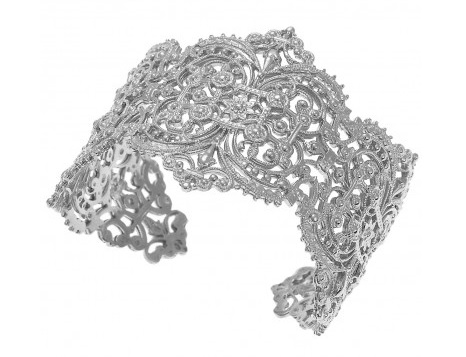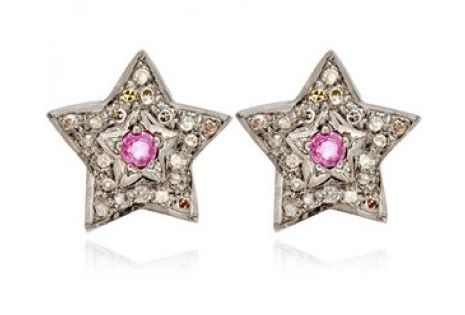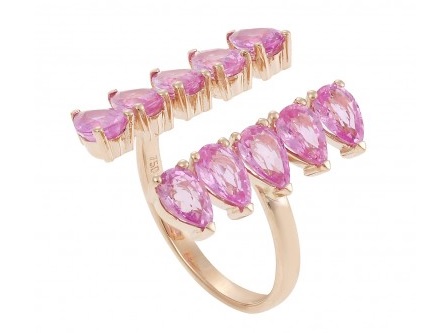 Ileana's fascination with nature and symbolism inspired her to develop her eponymous best-selling Snake Collection, now considered among her classics. Working in her signature aesthetic and her unique interpretation of beauty, Ileana's most recent addition to the range is the Berus ring. A unique piece from this collection created in organic form, seamlessly combining the natural strength of the beast with Ileana's refined and sensual interpretation of it.