Category Archives: CELLINI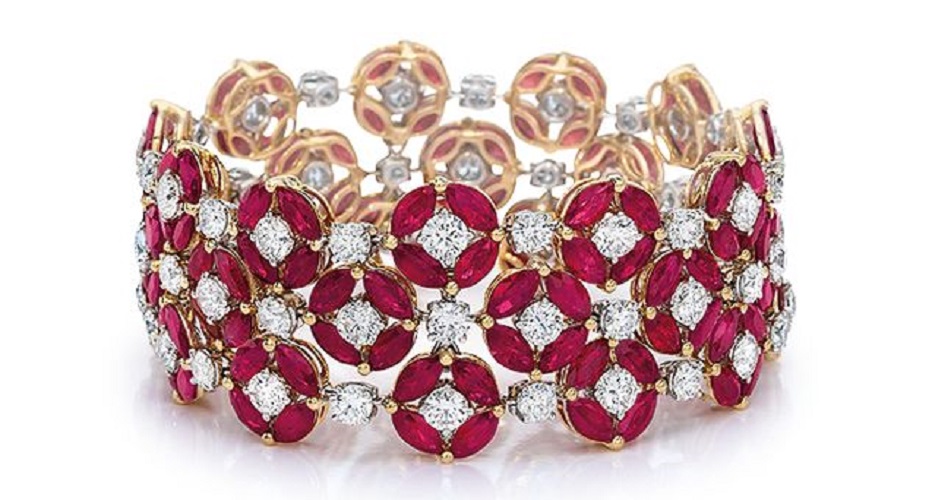 Ruby and Diamond Bracelet – 3-row bracelet of marquise-shape rubies, in clusters of 4, forming circles with a round brilliant-cut diamond at each center, in a pattern with diamonds as connectors; in 18-karat rose gold. Dimensions: approx. 1″ wide x 6 5/8″ long.
This gorgeous bracelet is available at Cellini Jewelers.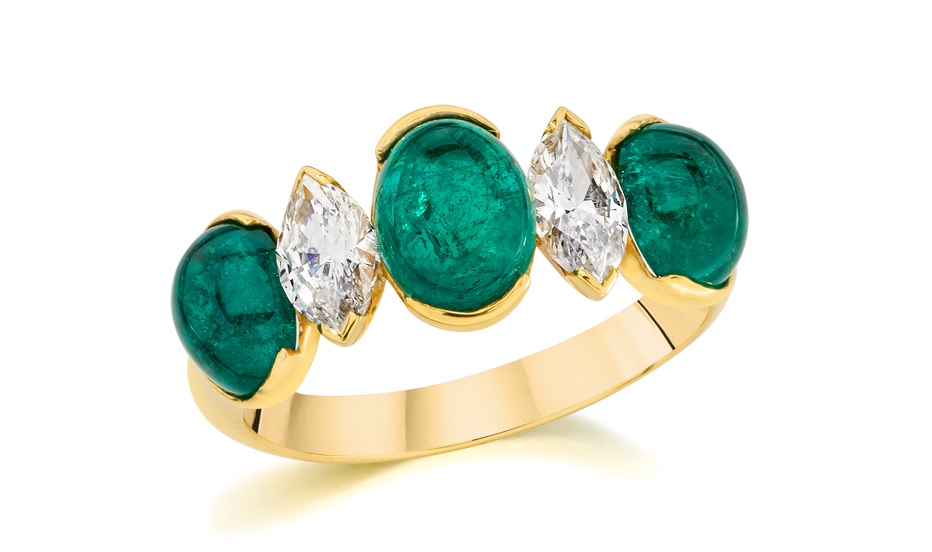 Cabochon emeralds alternate with marquise diamonds, in an 18-karat yellow gold setting.
Emerald weight: approximately 3.00 carats total; Diamond weight: approximately 0.74 carats total. Created by CELLINI Jewelers
Click Here For Purchasing Details