A choker is a style of necklace. As you have seen it is worn around the neck, touching the skin, rather than longer necklaces which dangle.

Misty Copeland Diamond Choker Necklace
As the first African-American principal dancer at the American Ballet Theatre, Misty Copeland has been breaking down all kinds of barriers in the world of dance. But when she first started dancing—at the late age of thirteen—no one would have guessed the shy, underprivileged girl would one day make history in her field.


Bayco diamond choker necklace set with 218 carats of marquise diamonds
Gorgeous Diamond Choker Necklace by Graff Diamonds
Dover Jewelry Diamond Pearl Flower Choker Gold Necklace
Gorgeous Diamond Choker Necklace
Diamond shapes -ovals -triangles -emeralds -pears And this choker has it all! By Begani Jewels.
Glittering in round and pear shaped diamond bridal necklace by Bapalal Keshavlal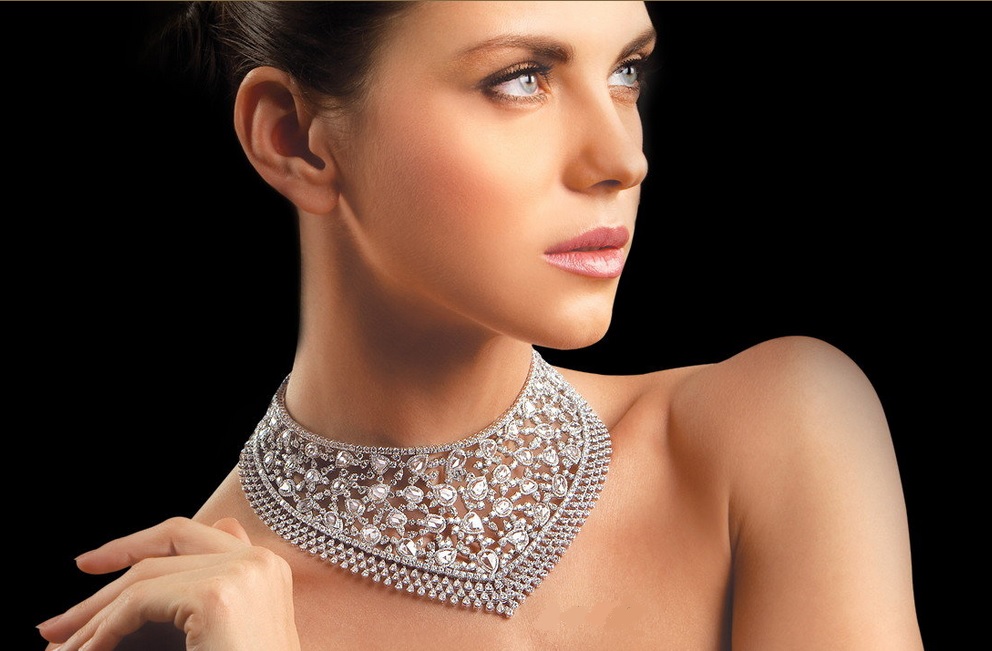 An Exquisite Diamond Choker Necklace by Bapalal Keshavlal
Superb Belle Époque diamond necklace by Boucheron, circa 1905. Mounted in platinum, this is a wonderful example of the beautiful Belle Époque period Magnificent Jewels, New York, on view now at our Rockefeller Galleries. At Christie's Jewels