Tiffany & Co 4.50ct Diamond 6.0ct Peridot & Enamel Platinum & Gold Cuff Bangle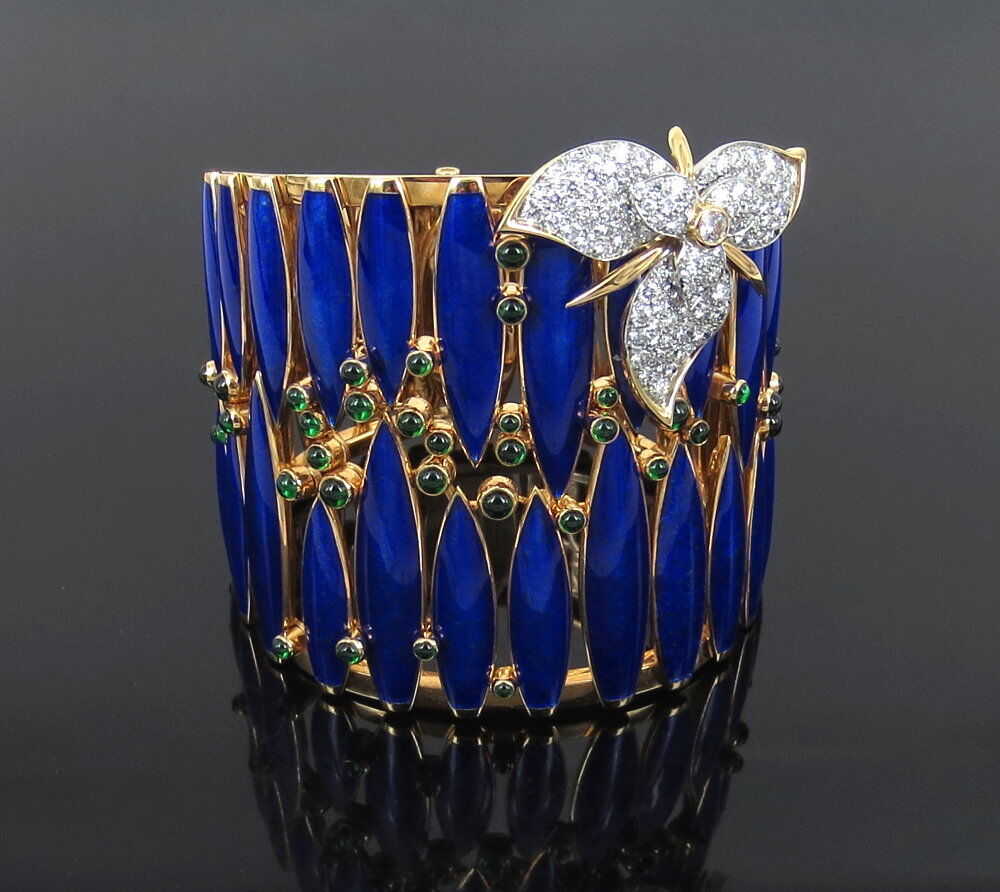 Presented is an ultra rare Tiffany & co France diamond, peridot & enamel platinum & 18K yellow gold cuff bangle.
This amazing art jewelry piece by Tiffany & co is one of the fanciest such bangles available in the market. It has a rich, stunning look and a show unlike any other.
This piece has a collection of fine peridot gemstones, perfect cut diamonds and intense cobalt blue enamel inlay work in the gold plus parts of this cuff bangle are made in platinum as well.
The diamonds in this piece weigh approximately 4.50 carats total; they are perfect/ideal cut diamonds with D to E color and VS to VVS clarity.
The peridot gemstones in this piece weigh approximately 6.0 carats total; they show a vivid green color and very good clarity which goes great with the diamonds and enamel work.
This piece is made of platinum 950 and 18K yellow gold weighing 245 grams?that?s over 8 ounces!!!
The inside of this bangle is signed Tiffany & co, France and it is also numbered.
It measures 63mm wide and it should fit a 6.5 inch wrist.
It is kept in mint condition and by far this is one of the nicest pieces we have had by Tiffany & co.