The name "aquamarine" is derived from two Latin words: aqua, meaning "water," and marina, meaning "of the sea."
It has been said that the mineral beryl gives the wearer protection against foes in battle or litigation. It makes the wearer unconquerable and amiable, and also quickens the intellect.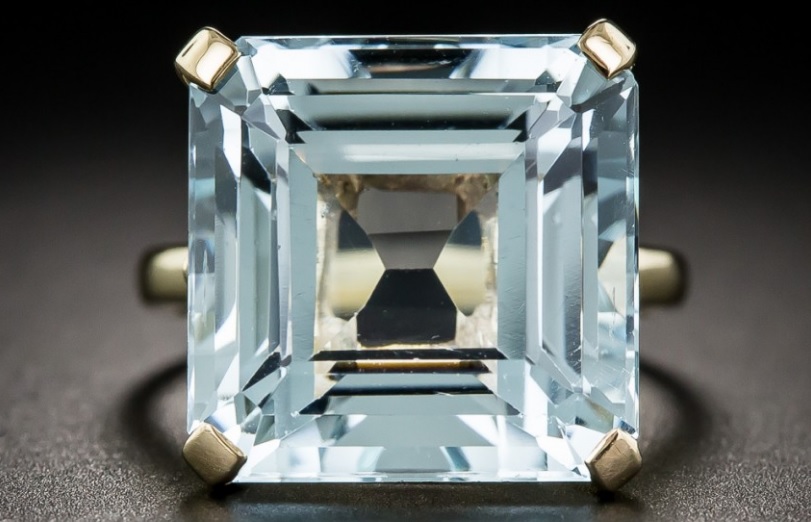 A cool refreshing blue square-cut aquamarine, weighing approximately 14 carats, is presented with straightforward mid-century minimalism in this lovely solitaire cocktail ring, crafted in 14K yellow gold and currently ring size 5 1/2. The aqua measures just over 1/2 inch.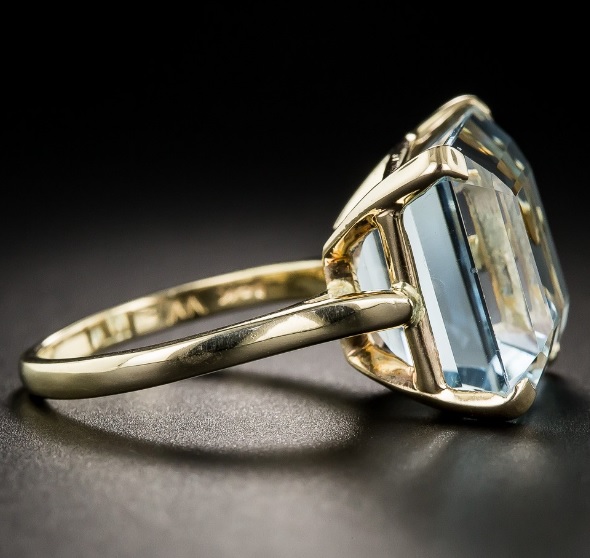 ITEM DETAILS
Materials: 14 Karat Yellow Gold
Current Ring Size:
Most rings can be resized up or down one size unless noted and sometimes more. 5 1/2
Length: 5/8 Inch
Height: 7/16 Inch
CENTER AQUAMARINE DETAILS
Cut/Shape: Square Emerald Cut
Carat Weight: 14.00 carat
Measurements: 14.25 x 14.32 x 9.93 mm




Gorgeous Vintage Aquamarine Solitaire Ring