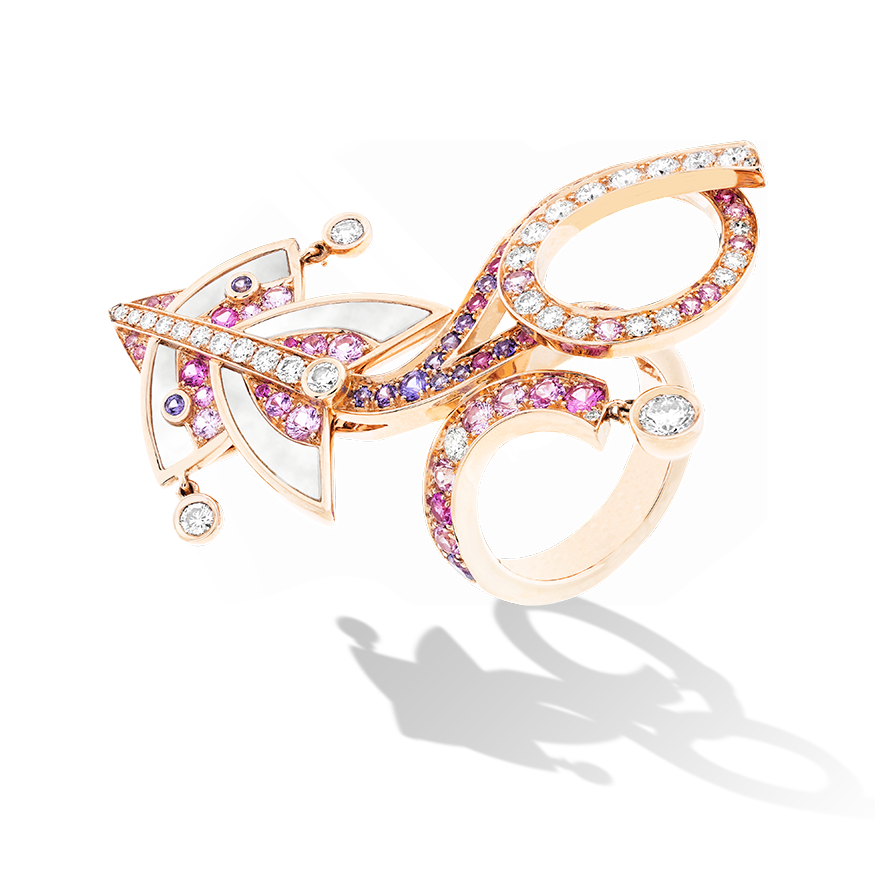 The name Van Cleef & Arpels is synonymous with gorgeous and exquisite jewelry. Van Cleef & Arpels has been creating wondrous jewelry creations since 1896. Van Cleef & Arpels' jewelry has been known for its fluid lines, graceful curves, color, and a sense of movement. They met at the end of the Nineteenth Century, Alfred Van Cleef, a precious stone-cutters' son, and the young woman, Estelle Arpels, her father a leading precious raw gems merchant. It was Paris, 1895, a marriage between two deep loves, joining together two families and creating a business family that even now, after one hundred and eighteen years, shines resilient as the diamonds they've designed.  Van Cleef & Arpels is associated with quality and an elite style that has adorned the likes of Jacqueline Kennedy, Catherine Deneuve, Audrey Hepburn, and other timeless beauties.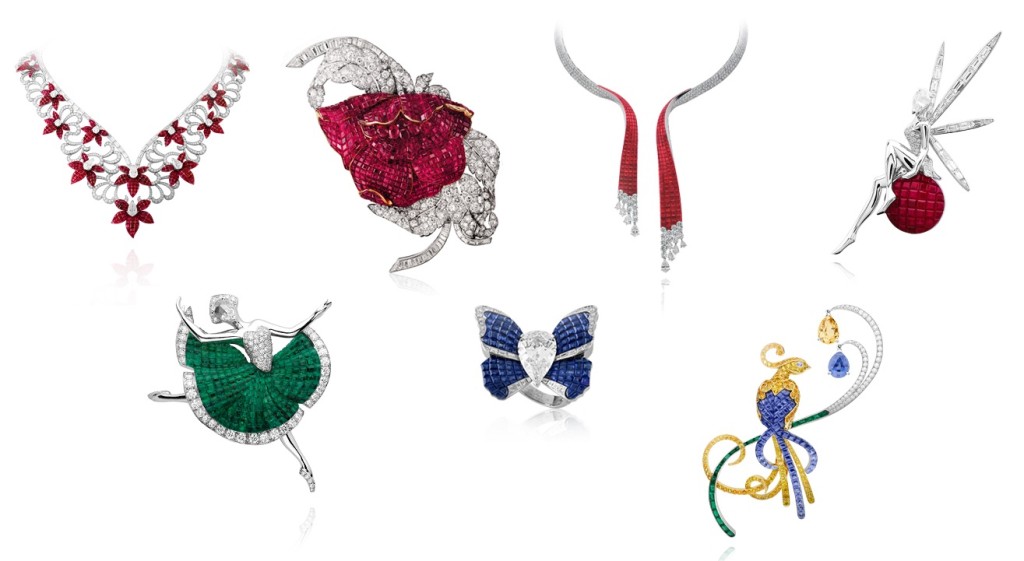 Mystery Set refers to the unique technique associated with Van Cleef & Arpels ever since the Maison patented this dazzling invention in 1933. It consists of setting stones in such a way that no prongs are visible. The level of expertise required makes Mystery Set the exclusive realm of a very small number of master jewelers.
The technique is so intricate that producing a single brooch takes no less than 300 hours work. Each faceted stone is delicately inserted onto thin gold rails less than two-tenths of a millimeter thick. Once complete, the gems appear to be entirely free-standing. Because of the complexity of the process, Mystery Set pieces are extremely rare: the Maison produces no more than a few of them each year.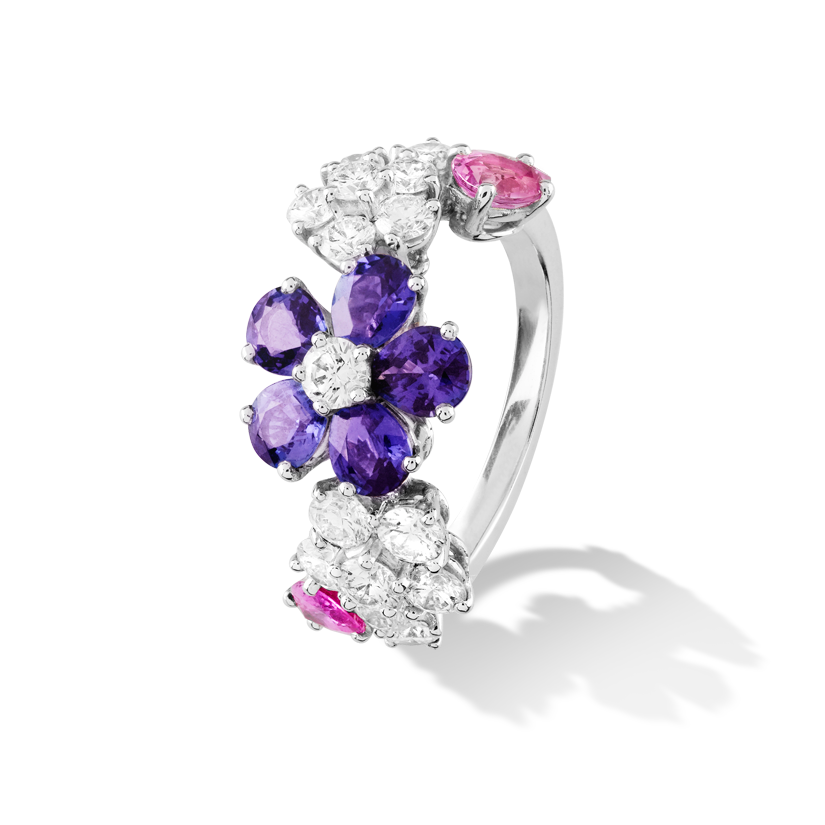 These are a few of the gorgeous nature jewelry pieces that Van Cleef & Arpels have created over the last century.
Van Cleef & Arpels creates jewelry by seizing moment, images, and emotions. Throughout history, the Maison has told enchanting stories through the apperarance of movement in jewelry. Creating these pieces calls for incredible dedication and patience. This allows for an impression of natural and seamless beauty.
Van Cleef & Arpels Gorgeous Engagement rings are sure to ensure that you will hear yes from the love of your life.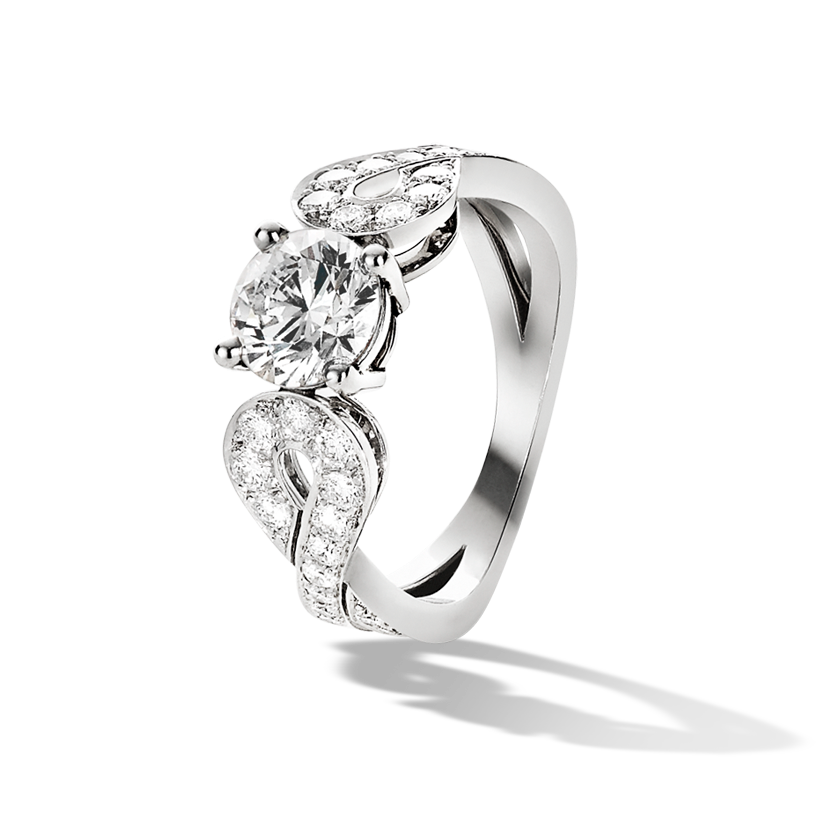 With its twin buckle motif, Tête-à-tête – meaning ""face-to-face"" in English – symbolizes a romantic moment between two lovers. In a platinum pavé setting, Tête-à-tête's centre stone is available in either 0.50ct or 1.00ct. All stones range from Flawless to VVS and are of exceptional whiteness.

Ever since its creation in 1906, Van Cleef & Arpels is closely tied to the most beautiful love stories. Creativity and know-how are combined through exceptional pieces that pay tribute to the expression of feelings.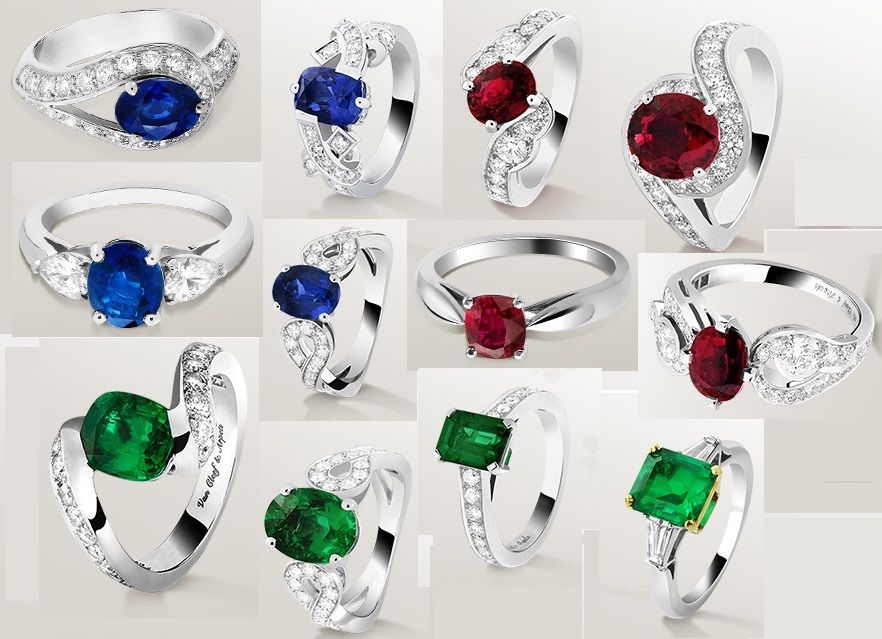 Today, the Maison is once again reaching out to those in love, with a unique range of solitaire rings offering an alternative to diamonds. Van Cleef & Arpels' "Bridal" collection is adorned with colored gems: blue and pink sapphires, rubies and emeralds.