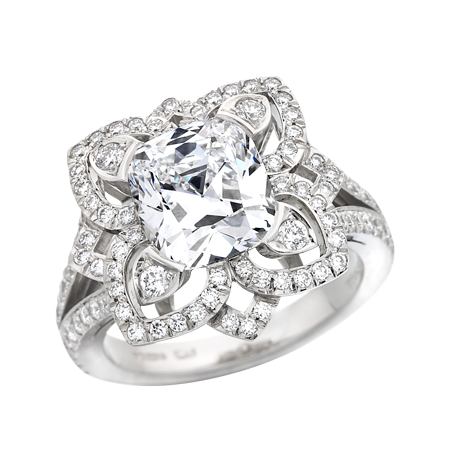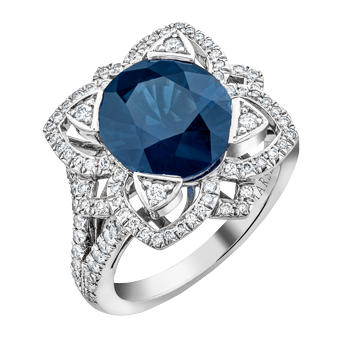 Superb Craftsman David Marshall built a reputation as one of Britain's premier jewelry designers and has been creating truly exceptional jewelry for over 30 years. In addition to designing bespoke pieces for private customers, he has also introduced a number of highly acclaimed collections.  Renowned for crafting bespoke fine jewelry pieces for private clients, David Marshall has created a small and unique collection of fine jewelry for men and women. David Marshall's attention to detail and willingness to exceed the wishes of every client begins with craftsmen bringing the designs to life.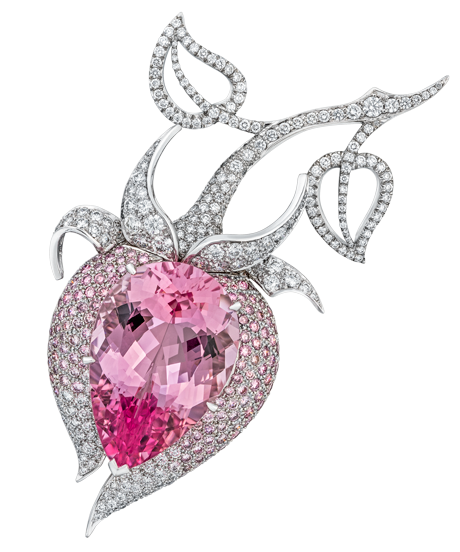 Passionate about creating the highest quality jewelry, every single piece has a great deal of time invested in it and love lavished on it before it leaves the workshop. Our team of craftsmen bring the designs to life in the finest materials including platinum, 18-carat gold, diamonds and colored gemstones. The attention to detail that is invested in the jewelry also applies to every aspect of the business including customer service. This makes every step of the buying and commissioning process a joy. Each piece and collection mixes traditional and modern influences to create timeless jewelry destined to become the classics of the future.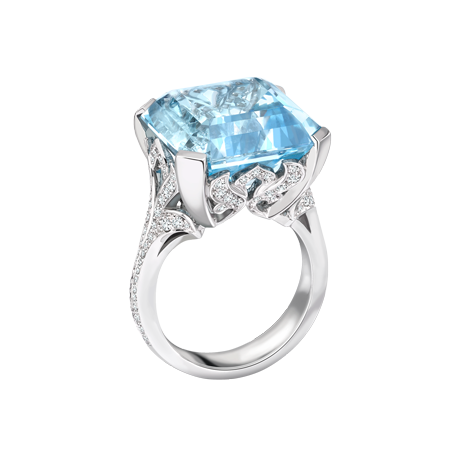 David Marshall has been creating collections and bespoke jewelry for over 25 years – it's what he has always loved. Every single piece of jewelry that leaves his workshop has had a lot of time, and love lavished on it. David Marshall believes that really shows in the work. Working closely with his team of craftsmen, they bring his designs to life in the finest materials – platinum, 18-carat gold, diamonds and colored gemstones.  
For 30 years, David Marshall has been creating jewelry for some of London's top jewelry houses and special commission designs for private clients—and last month, he opened his first boutique, at 42 Davies Street in London's posh Mayfair neighborhood, to highlight his own designs. The two-level store features an array of his diamond and gemstone designs on the main level, including new designs using jade, green tourmalines, seed pearls, blue sapphires, and tanzanite. Prices start at $1,600 for classic diamond pieces and go beyond $1 million for elaborate custom designs. The lower level is designed for private appointments, where clients can meet with the designer to create bespoke pieces starting at $10,000. The pieces are made in his workshops in London's jewelry district.
Trained as a bench jeweler, Marshall carefully oversaw the crafting of his boutique, employing the British cabinetmaker Jonathan Sainsbury to create the bespoke wood cabinets and furniture. Marshall decorated the store with a subtle color palette and defining elements including an ornate Victorian mirror, crystal chandeliers, and an inviting Champagne bar for clients to enjoy while browsing the jewelry.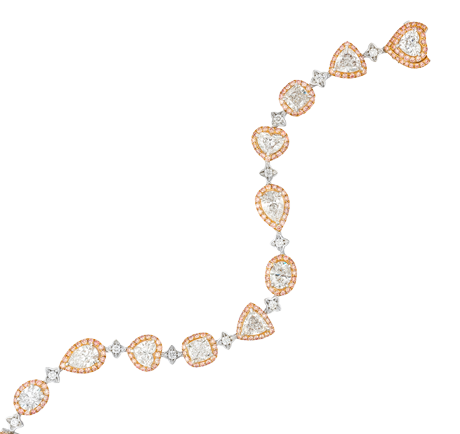 David Marshall looks for inspiration in lots of different places – nature, architecture and ancient myths are just a few examples. By bringing together familiar elements with a contemporary vision, his designs make deep emotional connections."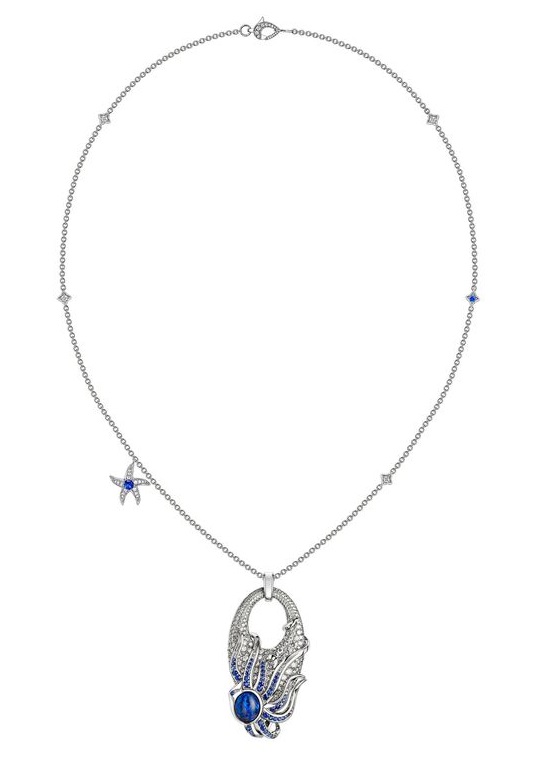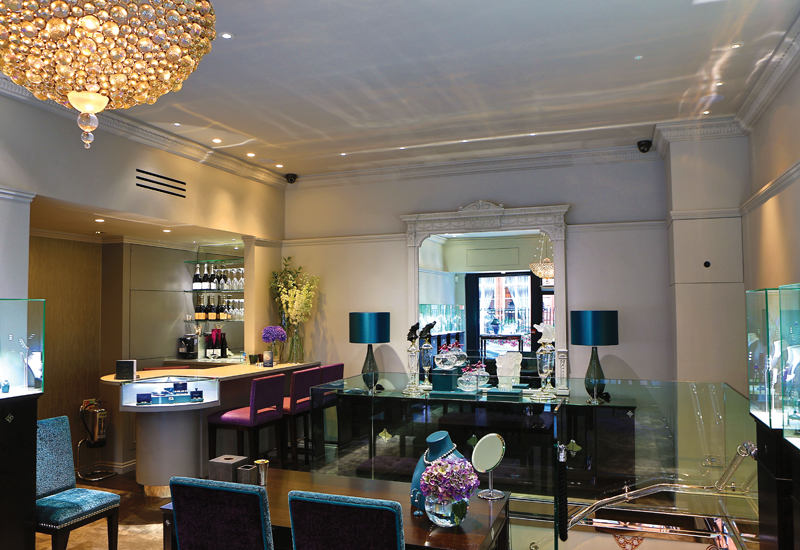 The majority of the furnishings, from the door handles to the central sales desk on the ground floor have been made to order specifically for the shop and most carry the brand's insignia.
While the upper level features the all-important jewels and a champagne bar, the lower level, designed to be used as an event or meeting space, has been fitted out with equally as much attention to detail, and the stairs leading down to it are decorated with bespoke wallpaper printed with the brand's jewels that can be changed seasonally.